Let your property
The benefits of letting with NEWCURB
A rental price valuation free of charge within 2 working days, often possible the same day
Competitive rates due to a high degree of digitized processes and one centralized back office for multiple regions
Always with professional photos from our home photographer (national coverage, possible within 2 working days)
We can advertise your property within 24 hours, it will be published on more than 20 professional rental property websites such as; Pararius, Expat Rentals, Funda, OnlyExpats, Jaap.nl, Huurwoningen.nl
Your property is automatically shared the same day with our network of multinationals, relocation organizations and registered candidate tenants. In addition, we use Facebook, Instagram and LinkedIn for an even greater reach
Unlimited and flexible viewing, on weekdays from 08.00 to 20.00 and also during the weekend
An extensive screening, including testing in BKR, EDR, connection with mijnoverheid.nl, a digital safe for the tenant to securely upload his or her income and identity data
Digital signing of the rental agreement (possible on computer, tablet and smartphone)
A complete digital report of the key transfer including photos, within 10 minutes of the inspection
Full Rental Service
We take care of the entire rental process from A to Z. You select the desired (expat) tenant(s) and we take care of the rest. Our home letting service includes photos and a home video, so international tenants can even determine remotely whether they want to rent your property! Obviously based on No Cure, No Pay!
A complete home survey including rent market value appraisal, so that you know exactly what rental price you can ask for the property. Including discussing possible opportunities for the house to increase the return.


Taking photos, a video and drafting a clear and attractive property advertisement.

Advertise the property on more than 20 property rental websites, including websites specialized in targeting expats such as Pararius & expat rentals. Our registered candidate tenants also receive an update when registering the house. In addition, advertising on Funda is possible and of course via Facebook & other socials.


Unlimited viewings, also in the evenings & weekends. We review the responses, pre-screen by telephone and invite interested candidates. Then we visit with candidate tenants and we discuss the situation and see if this fits your wishes and the rental property.

After the viewing, we present the interested candidate tenants to you. If you agree on a candidate (expat) tenant, we will provide a screening. This includes a test in the BKR (credit check), requesting salary slips, an employer's statement, check on the ID-card and a google search.
We will draw up the rental contract, clearly stating all agreements and any special provisions. This in Dutch and, if applicable, also in English. All our leases are digitally signed with a clear digital registration history of signing. After signing you will receive the signed version via email. In this way, everything is well recorded and no signatures are missed ever again.


When everything is signed, we plan the delivery / check-in with the new tenant(s) and we ensure an extensive record of the condition of the house on delivery. This digital report is sent to all parties after check-in and signed by the tenant, including the recording of the keys, meter readings and photos of the rental property.
During the rental process we are available at all times for consult and we look after your interests as a landlord! We proactively provide status updates on the progress and viewings. Do you want to rent out a house in Amsterdam, Aalsmeer, Het Gooi (including Hilversum, Bussum, Naarden, Muiden, Laren, Blaricum), Amstelveen, Almere or Zeewolde? Contact us for an appointment and free rental price appraisal.
Property Management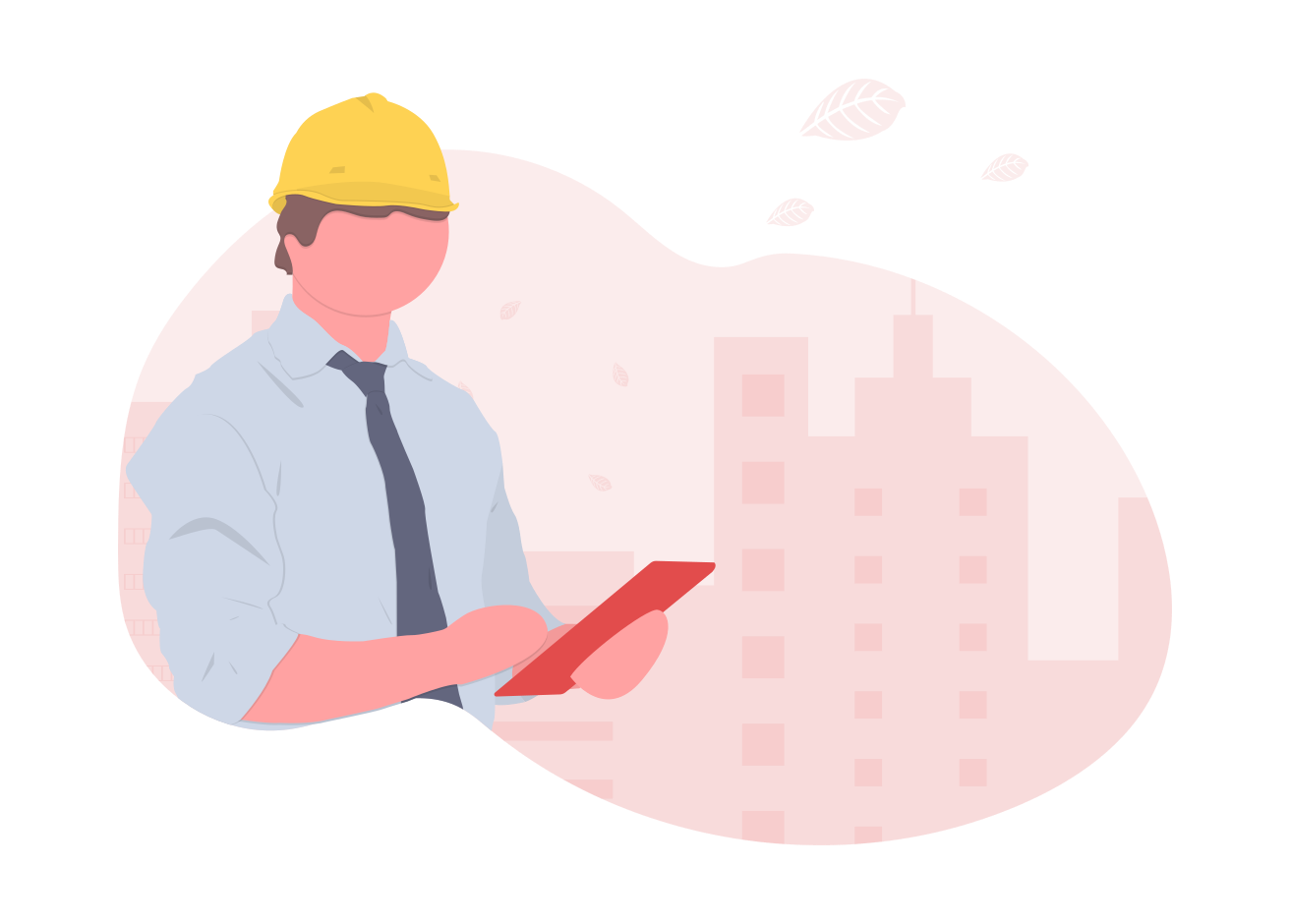 Are you looking for a professional and proactive manager for a home or complex in addition to rental mediation? Then we are happy to be of service with NEWCURB Property Management. With our experience as a real estate manager in the Randstad, we ensure rapid follow-up and personal advice!
In addition we also offer
Make an appointment Contact us
Frequently Asked Questions
How do I know if I need a parking permit for a property I want to buy or rent in Amsterdam?
When you are going to rent an apartment or house in Amsterdam, you often run into the fact that there is paid parking and a permit is required in order not to run into high costs. Via this link you can check with the Municipality of Amsterdam for the address where you can park and what the costs are. Would you like to know more about a parking permit for residents? Click here to enter the address you have in mind, then you will immediately see all the information; such as the waiting time and price of a parking permit.
Am I allowed to let my home when I have a mortgage on it?
Whether you can rent out your house, if you have a mortgage on it, can be found in the mortgage conditions of the bank or lender. Most conditions state that you may not rent out the owner-occupied home without the permission of the mortgage provider. The lender does not have to give permission for this, every lender handles this differently.
One option may be to convert your mortgage into a rental mortgage. With a rental mortgage you have explicit permission from the lender to rent out the house. It is best to inquire with a mortgage advisor for this.
Do I have to inform my insurance company when I start with home letting?
It is important to know whether you have coverage for, for example, your home insurance, in the case of renting out your house. That is why our advice is always to contact your insurance adviser or insurer to discuss the cover and, if necessary, to have a clause included that specifically states that there is also cover in a rented state.
What is a tenant screening with NEWCURB Real Estate Agency?
Screening (prospect) tenants is an important part of renting out your home. The better you screen potential (expat) tenants in advance, the smaller the chance of hassle afterwards. An extensive screening also helps as a barrier against people who want to rent a home under false pretenses.
NEWCURB makelaars assesses the candidate tenant on the basis of the following activities:
Testing in the BKR (credit registration bureau).
Review in the EDR (credit information bureau).
Identity check, test worldwide travel documents (passport or ID card) for authenticity, validity and in the missing / stolen database.
Expat check, a check in the international blacklists.
Request income data such as recent salary slips, including the bank statements of this salary, and an employer's statement.
Requesting a landlord's statement if now in a rental home. The landlord statement is a reference of the current landlord.
What are my responsibilities as a landlord for home maintenance?
Major maintenance is the responsibility of the landlord. You can think of replacing a central heating boiler, repairing window frames or painting the outer shell. The tenant is responsible for the daily minor maintenance, such as replacing a door handle or toilet seat.
Furnished or unfurnished letting?
A common question is whether furnished rental offers a better return than unfurnished rental. One of the advantages of furnished rental is that it can be very useful for expat tenants, since they can move into the house and do not have to buy furniture for a temporary rental period. In addition, the house can be rented out at a higher rent. If we look at the national average, this was approximately €2.50 per m2 for furnished homes in Q2 2021 than if you rented out the home unfurnished. (source: pararius)
Can I rent out to home sharers?
The rules for renting out your home to multiple tenants, also known as home sharers, differ per municipality. In the municipality of Amsterdam, a permit is required for room rental if you want to rent it out to three or more people who do not form a family. It is always important to inform the municipality about the rules regarding room rental.
What are service costs?
Here are some examples of service costs: Cleaning, caretaker, gas, water, electricity, depreciation of furniture, upholstery, glass insurance, etc. If you own an apartment, you pay owners Association costs, which you can partly pass on as service costs to a tenant.
Can I temporarily rent out a house?
Yes this is possible in various ways, in most cases this is done with a rental agreement for a definite period of time. Read more about temporary letting here.
What is the maximum rent increase in 2021?
Normally, the rent increase for a liberalized rental home (free sector) is not subject to a maximum. However, the government has decided for 2021 that there will be a maximum in connection with developments in the housing market, namely 1% plus inflation. This is from May 1, 2021 to May 1, 2024 and for 2021 (from May) this means a maximum increase of 2.4%.
What is a free sector (vrije sector) rental property?
A private sector rental home is a home that exceeds a rent of € 752.33 on the basis of the points system determined by the government. Free sector rental properties are via private landlords (investors) or housing associations. Rent allowance is not possible in most cases.
How do I determine the rent for my rental property?
You can determine the rent for a private sector home yourself, there are no upper or lower limits. In addition, tenants look at the available rental properties at real estate agents and specific rental agents and search online on various housing websites such as Pararius and Funda. In order to properly rent out a property, it is therefore important to see what the rental prices are in your area and region in order to make a good estimate.