Sell
In collaboration with the Home Sales & Rental sales office, we provide home sales services. The real estate agency Home Sales & Rental is affiliated with the sector association Vastgoedpro, 1 of the top 3 branch associations for real estate agents in the Netherlands, next to VBO and NVM.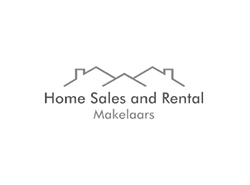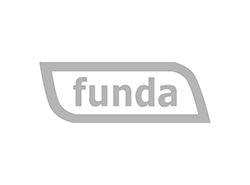 The office has +10 years of experience in real estate sales, specializing in Living, mostly in the regions of Amsterdam, Amstelveen, Aalsmeer, het Gooi & Almere. Home Sales & Rental specializes in the sale of living space with prices between EUR 200,000 and EUR 1,500,000, ranging from apartments, family homes to detached larger homes. In addition, Home Sales & Rental has extensive experience in selling holiday homes and houses that are intended as an investment for rental.

Curious about the value of your home? Request a free valuation and receive it via email within 2 working days. Or make an appointment with our sales agent.
Estimate my property Non-binding appointment
Wat is a home estimation?
A home estimation is a targeted estimate of the market value for your home and situation. This is done by a certified sales broker. Our sales agent has more than 10 years of experience, access to important sales data and is affiliated with real estate association Vastgoedpro. There are no costs involved. Please note, if you need a valuation for a mortgage an appraiser must prepare a valuation report.
Do I need an energy label for my home as a seller?
Yes, this is currently mandatory when selling and renting out a house or apartment. With a few exceptions, such as monumental buildings or factory halls. From 2021 you must apply for an energy label from an energy adviser. This advisor (inspector) will come by to inspect your home and give it a label.
Are you going to sell your home and do you need an energy label? Easily schedule an appointment here.
What is a real estate association like VastgoedPro?
Vastgoedpro
Our partner sales agency is affiliated with Vastgoedpro, to guarantee knowledge and quality. Vastgoedpro is a Dutch professional organization for real estate professionals, such as estate agents and appraisers. Together with VBO and NVM, these are the 3 real estate associations in the Netherlands. Knowledge and practical experience is shared with the members themselves. This way we are sure that our professionals are knowledgeable and experienced, after all, selling a house is an important step.
Independent dispute and disciplinary law
Our Home Sales & Rental sales office is affiliated with the Disputes Committee in The Hague, which handles dispute law for more than fifty disciplines. The disputes committee was set up by the government and provides the assurance that a complaint about payment or service will be assessed correctly and independently if you cannot resolve it with the professional. In addition, the members must work according to a code of honor.